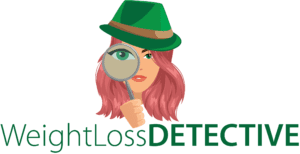 The Weight Loss Detective
Program
When it comes to weight loss, one size DOES NOT fit all!
That is why the Weight Loss Detectives were formed to look deeper into the reasons why you cannot lose weight, and just as importantly, why you cannot keep the weight off!
That is why Dr Cabot conceived the Weight Loss Detective (WLD) strategy which is based on finding ALL the causes of your weight excess. All these problems, no matter how seemingly small they appear, need to be addressed to make your weight loss easier.
Why become a member of the Weight Loss Detective Program?
NOTIFY ME
Want to be the first to be notified when the Weight Loss Detective Program has been launched?
Just fill out the form below and you will be sent an email on Launch Day.